There has been no comparative study of women's poetry across linguistic and national boundaries in this period. This is due primarily to the difficulty of finding a single scholar with the appropriate linguistic expertise and literary interest across the Anglophone, Irish, Scottish and Welsh contexts of women's writing, but also a result of the disciplinary division between the study of Celtic and Anglophone literatures and cultures. The primary aim of this project is thus to cross these linguistic and disciplinary boundaries to understand for the first time the ways in which women's poetic production operated and survived in multiple geographical locations and comparative linguistic and cultural contexts...
Women's literary history has been growing steadily since the first ground-breaking works of the mid 1980s and early 1990s which sought to recover and evaluate a body of women's texts previously neglected or undiscovered by literary scholarship (Spencer (1986); Beilin (1997); Todd (1989); Grundy and Wiseman (1992); Ezell (1993);Watt (1997); the Cambridge University Press series from the mid-1990s 'Women and Literature in Britain')...
Key research questions the project will address will include the following:
* Are common poetic genres visible across the geographical reach of the project?
* Are any poetic forms and/or genres unique to the any of the nations involved in this study (such as the waulking-song (òran luaidh) in the Scottish Gaelic song tradition)?
* Are there connections between 'Celtic' and 'Anglophone' traditions
Click on research questions to read the full list...
Collaborative Output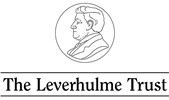 This is a collaborative research project. It cuts across linguistic and national boundaries and will be the first comparative study of women's poetry composed in English, Gaelic, Scots, Scottish Gaelic and Welsh in this period.
The project will produce an anthology of selected poems (edited and translated into English), as well as a critical study of poetry as a whole. The Poems pages of this website is a resource that offers visitors a taste of the texts and the wide-ranging themes, genres, and registers that Irish, Scottish and Welsh women poets employed.
This project began 1 February 2013 and will run for three years.
Share our discoveries and follow our progress on our Project Blog [under construction] and Twitter account (@WomensPoetryISW).
The project is funded by the Leverhulme Trust and is based at Aberystwyth University.
‌